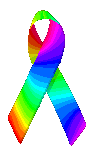 UPDATE: Pictures are added!!! Check them out!
(Pictures courtesy of J. Reichard of HubStuff)
www.hubstuff.com
A very special thank you to him!
A special thanks to all who supported us! We truly appreciate all of your hard work, dedication, love, and contributions! This project would not have been a success without YOU!



You are visitor number:


Photos
→ This webpage will be updated frequently, so be sure to check back for updates and new developments ←




A Brief Background...
Reverend Fred Phelps, Pastor of Westboro Baptist Church in Topeka, Kansas, made headlines when he protested at the funeral of Matthew Shepard, a gay college student at Wyoming State in Laramie, Wyoming. Since then, he has traveled the country, along with his followers, to protest gay events and/or situations. He will soon come to Lubbock, Texas on January 11th-12th, 2004 to protest the Buddy Holly Center's display of Elton John's sunglasses, Lubbock High's Gay/Straight Alliance, which is a student-led organization, as well as numerous Lubbock churches. Members of the WBC will be at Lubbock High school at 8:00 a.m. January 12th. It is our mission to meet him toe-to-toe in an effort to state "Hate is not a Lubbock value." Mr. Phelps will soon learn that he is not in Kansas anymore.
Furthermore, Fred Phelps and his followers plan on 'donating' a 6-foot granite statue with plaque of Matthew Shepard's likeness that will read, "Matthew Shepard entered hell on October 12th, 1998 in defiance of God's warning: Thou shalt not lie with mankind as with womankind; it is an abomination." Leviticus 18:22 A picture of the proposed statue can be viewed by clicking here.